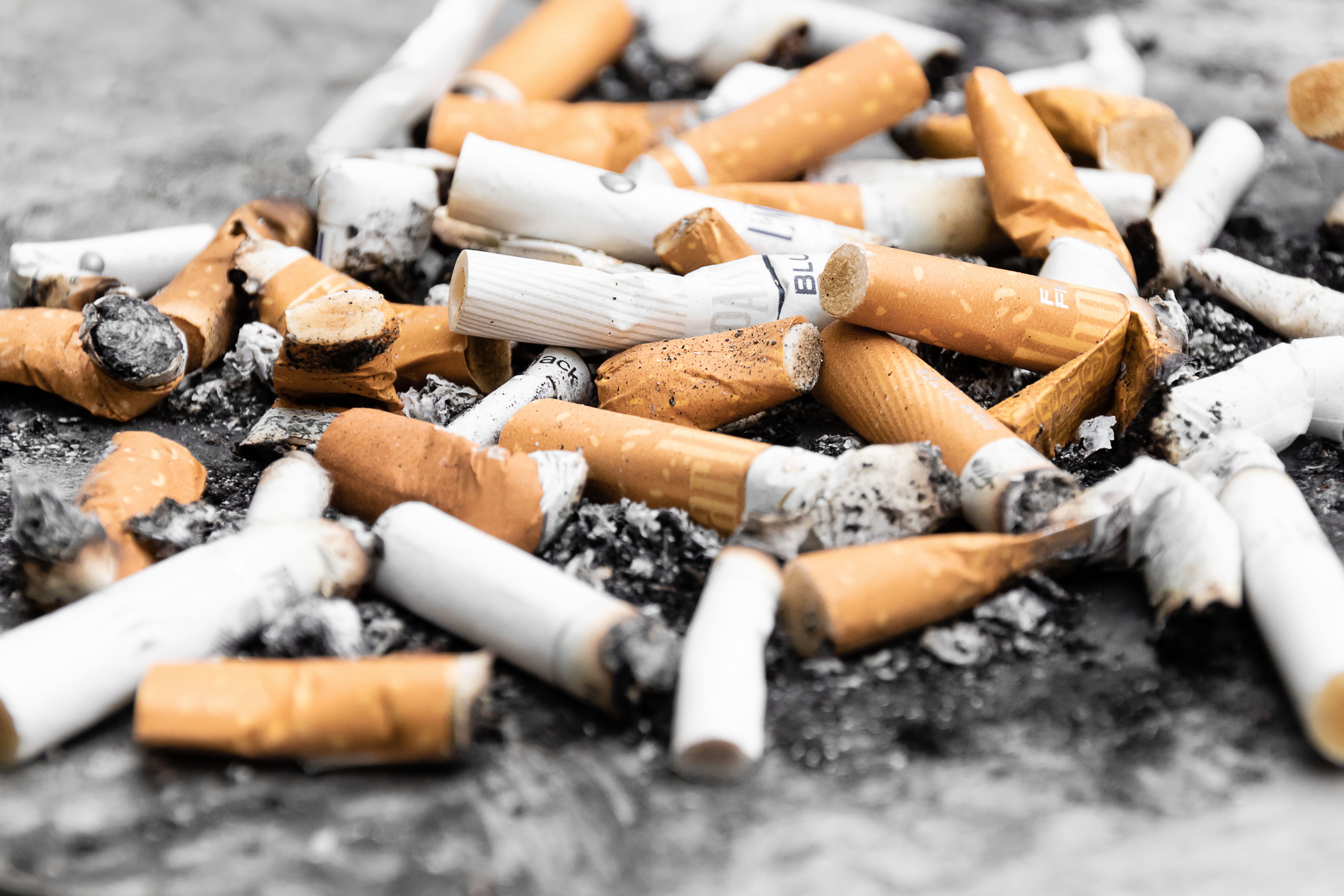 Over 4.5 trillion cigarette butts are littered every year.
Most folks believe that cigarette filters are made of cotton or natural fibers when in fact they are made of cellulose acetate, fine plastics filaments with roughly 15 thousand strands per butt. The goal of the Hold Onto Your Butt program is to mitigate cigarette butt pollution in our community, raise awareness around the dangers of dirty butts in the environment, and inspire a new wave of conscientious smokers to know how to properly dispose of their dirty-dirty butts.
Butts collected through our ashcans are go on to live very exciting lives! Butts collected turn into nifty, durable goods like ashtrays and park benches, while the lucky (relatively few) go on to fame and fortune in the functional art and craft of local artists.
SFLA has ashcans established from Venice Beach to Sunset Point in the Pacific Palisades and are always looking for individuals and local businesses to adopt a can and help keep their corner of the community clean.
If you're interested in adopting an ashcan, please send an email to us at nfaltas@la.surfrider.org.